1-to-1 Social, Display & In-APP Targeting/Retargeting
DealerX's Social, Display & In-App targeting is 1-to-1. And while many companies can say this, we show it. Even with all the privacy changes to FB (Instagram, WhatsApp and Messenger) DealerX is not affected. Why? We capture the location & browsing data of the MAID/IDFA (Mobile Devices) tied to the people who have shopped at various related dealerships or service based locations eventually connecting to their home or business Wi-Fi. We establish a probabilistic match from "identified devices" seen across residential and commercial IPs. RoiQ builds profiles of all the devices connecting to those scored networks and locations.
Refining the captured browsing behavior – parsing automotive related keywords from the URLS by device. We exclude device behavior which deviates from what we've defined as a "in-market automotive shopper". Then pass the desired targetable devices to along with dynamically built creative of the vehicles browsed to the FB API as a custom audience… And Voilà! Engaging with known in-market BUYERS, cross-device in near real-time.
This process is extensive and is too much of a "heavy lift" for most of our competitors. We don't just use this process for FB, we use a derivative of this process to target across In-App, Display and even into YouTube. This is one of many advancements which clearly separates us from the competition. If they say they can do it, reply – show me. Because at DealerX, it's at your fingertips.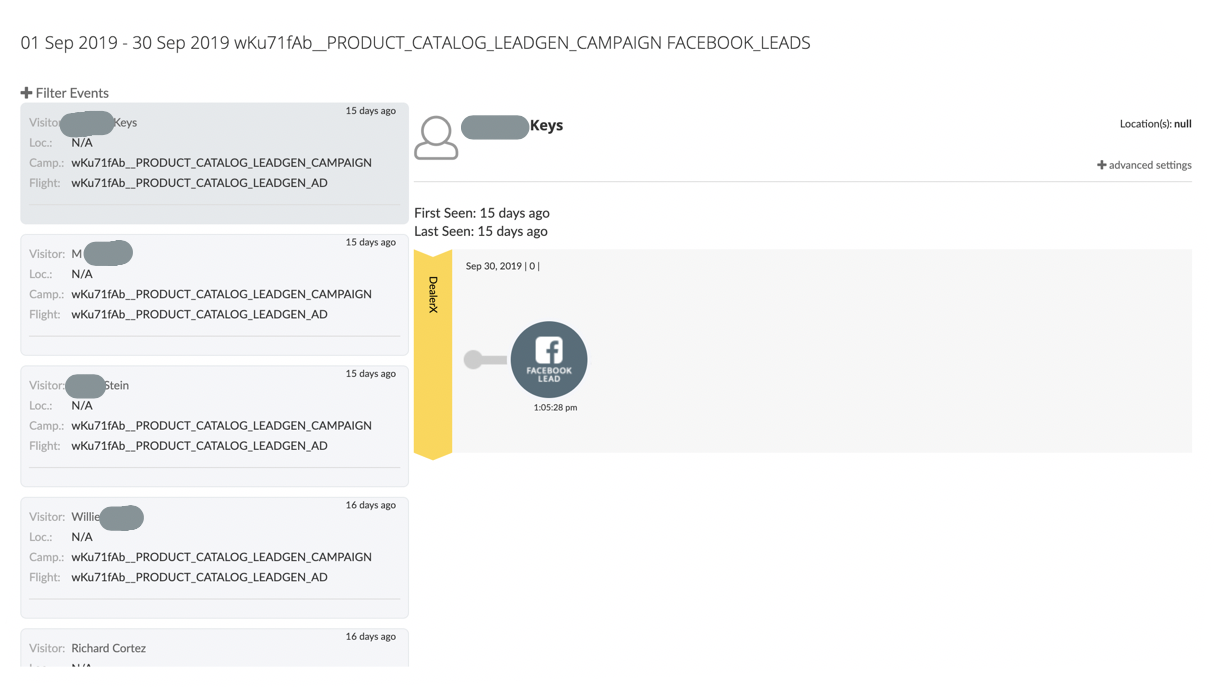 ---
Schedule Your Demo Today