Bots & Non Human Traffic (NHT) are a serious threat to your ad dollars. Not only do they siphon off your targeting/retargeting budgets but they consume server resources and slow down website experience for real visitors. They pollute analytics, skewing visitors, sessions, bounce rates, time on site, etc and cripple any chance of extracting actionable insights from your website analytics. Many providers solely depend on IP address information to determine bot or not but we leverage machine learning and algorithms on a per machine/device basis, rather than per IP.
DealerX analyzes networks of known Non-Human Traffic (NHT) sources including web crawlers, traffic from known data centers, fake crawlers, and malicious bots to learn how to combat them and we have been lauded in the industry top publications for our efforts.
Ad Block Is Just As Perilous To Your Ad Dollars As Bot Traffic
We look at every visitor to your website and if they load a specific form of Java Script (An indicator of AdBlock), we automatically "drop" them from non In-App targeting pools. In the process, saving our clients millions of collective dollars per year.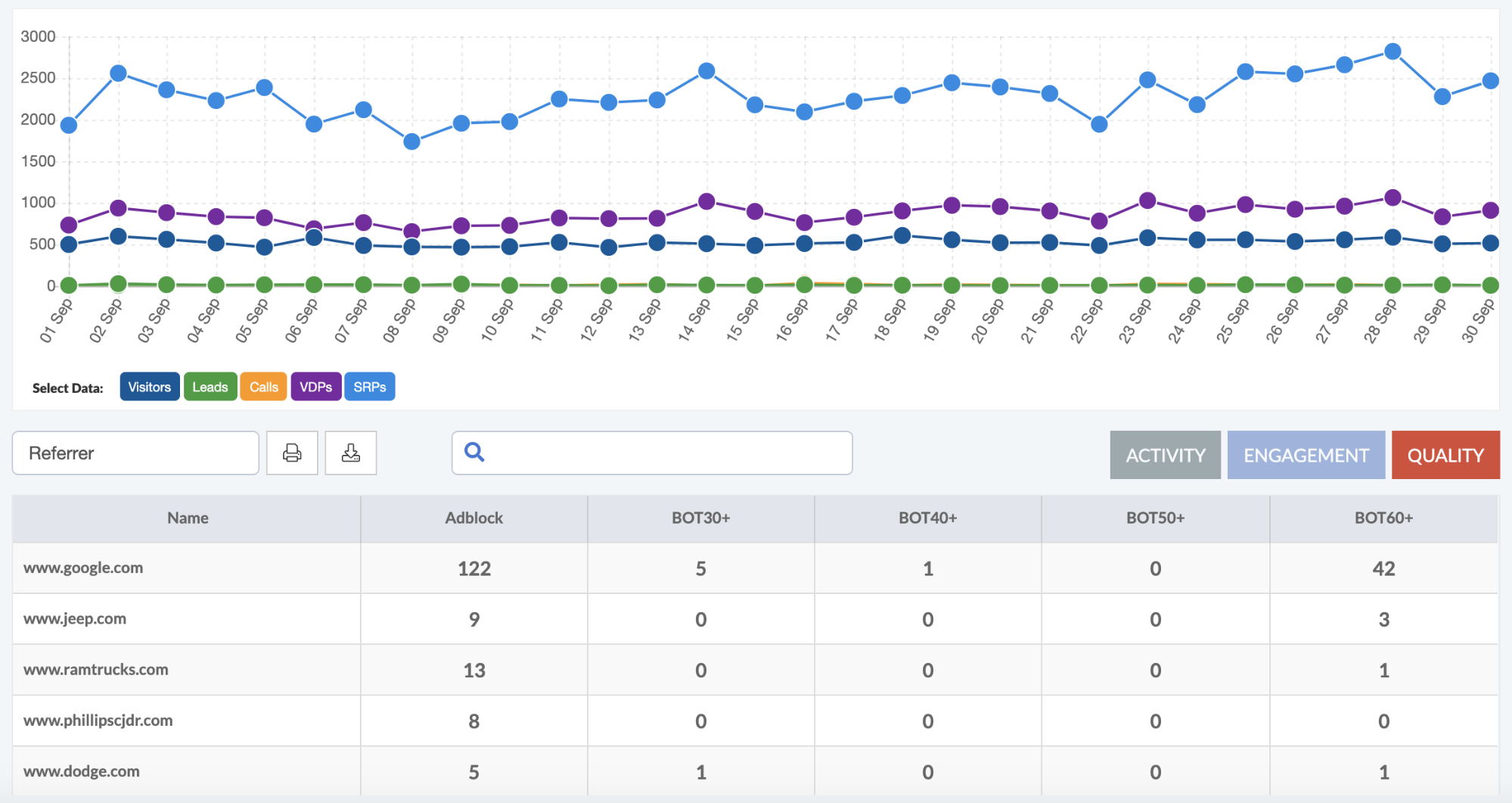 Interesting Reading
For Auto Shopping Sites, Bots Are The True Decepticons – AdAge.com
Shopping sites ratchet up battle against bots – AutoNews.com
---
<!–
Watch The Video
–>
Schedule Your Demo Today