Activate™ By DealerX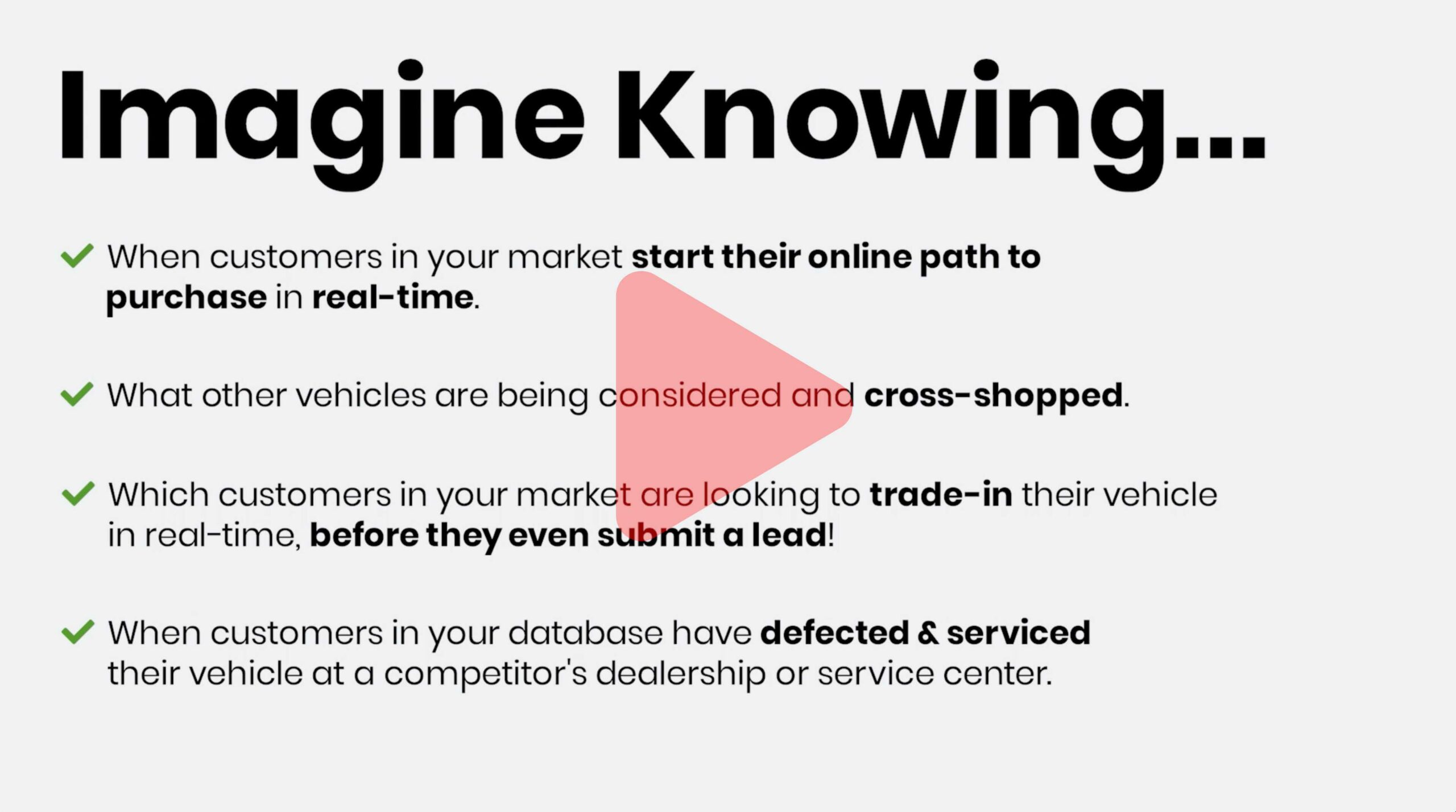 Want To See The Video?
Fill Out This Short Form To Receive A Link To Our Activate Video.
Activate™ For Sales
Provides real-time notifications when your customers or the conquest shoppers in your market start their path to purchase on & off-line. Activate appends digital identifiers to modeled customer profiles of conquest shoppers and those in your CRM. When a digital identifier shows a known profile may be shopping on your website, across large well known automotive-centric portals or their movement* data indicates they've arrived at a competitor's location – Your BDC is immediately informed.
Activate™ For Fixed Ops
Leverages the same technology as the sales tool but for FixedOps. Activate for FixedOps provides real-time notifications when local conquest service prospects or your customers – on & offline behavior indicates they are looking to service their vehicle. Increase retention while Spotting & Stopping Defection with Activate for Fixed Ops*.
Learn More About Activate Here
Fill out this short form to learn more about Activate™