Identify Customers Who Are interested In Servicing Their Vehicle – Before An Appointment Is Made.
Leverages the same technology as the sales tool but for Fixed Ops. Activate for Fixed Ops provides real-time notifications to your BDC when your customers or local conquest service prospects arrive at a competitor's location* (from a privacy compliant "pool" of anonymized profiles).
Get Notifications When Customers Or Potential Local Service Prospects Show Interest In Vehicle Servicing.
Increase retention while Spotting & Stopping Defection with Activate for Fixed Ops*.
Get Activated!
Watch The Video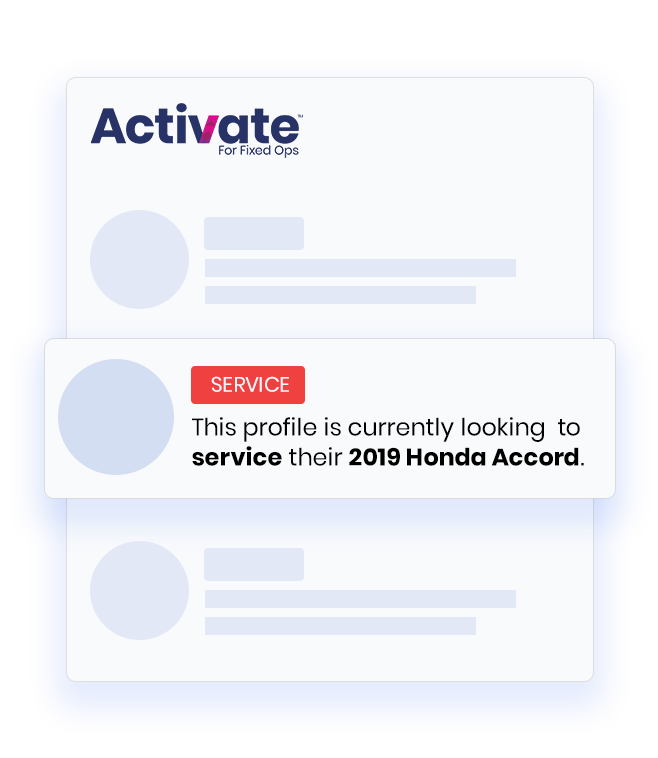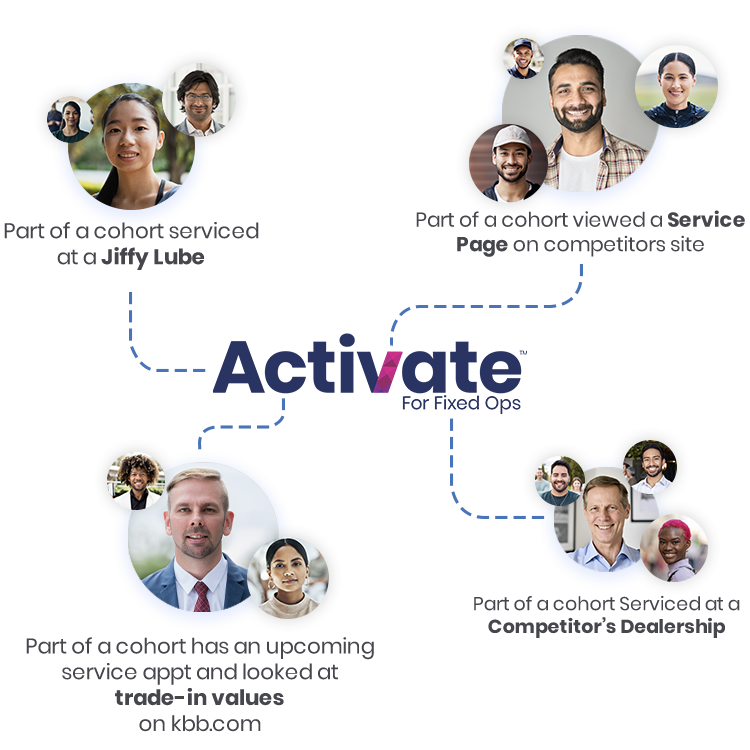 Spot & Stop Defection
Know when your customers have last serviced at a competitor's location* (from a privacy compliant "pool" of anonymized profiles) or are browsing service related content across the web. Providing your dealership with the ability to Spot & Stop Defection. Protecting the lifetime value and trust your Dealership worked so hard to earn.
Service Lane Intelligence
Activate™ offers dealerships a comprehensive insight into local customers' vehicle servicing journey, from engagement with service coupons through online research. Activate's data enables our clients to better serve their customers and increase their service operations.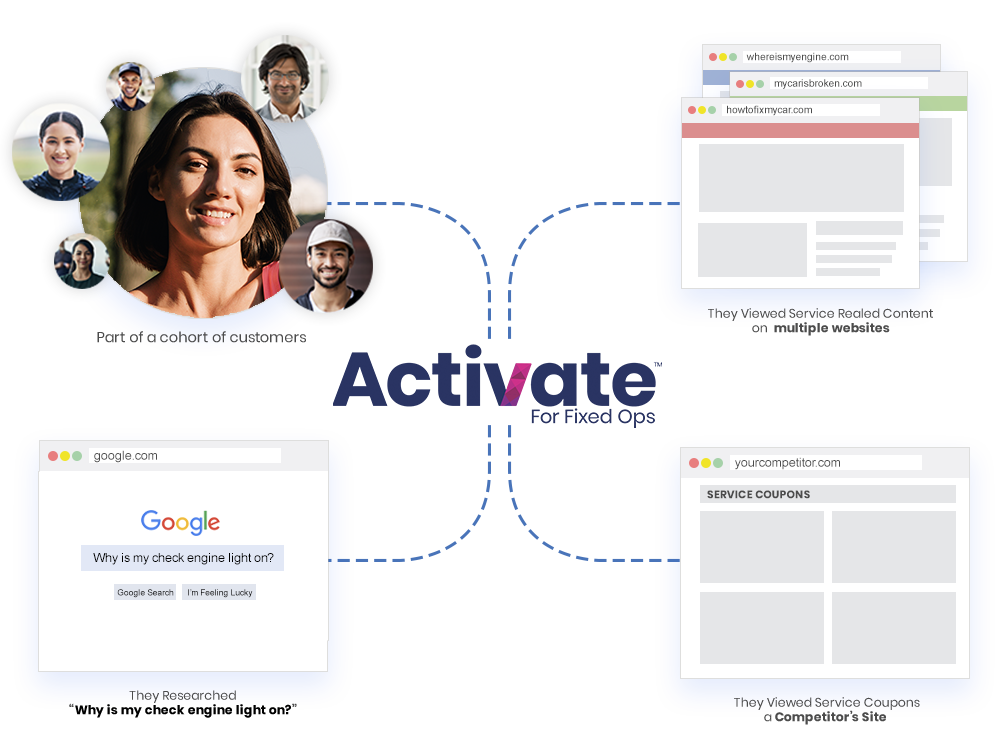 Activate Strategies For Fixed Ops
Activate™ location intelligence tracks and reports customer defection.
Activate™ for Fixed Ops tracks location data from mobile apps and advertising partners to identify when customers visit competing dealerships or service centers. It helps dealerships prevent customer defection and also leverages location data for Conquest Service® by monitoring competitor locations and creating new sales and service prospect audiences.